Eindhoven Airport Departures (EIN)
Not all flights may be showing. If not available use search above to find your flight by airline, airport or flight number.
Destination
Airline
Flight no.
Scheduled
Est./Actual
Status
Athens (ATH)
Aegean Airlines
A3637
05:05
Scheduled
Budapest (BUD)
Wizz Air
W62274
05:20
Scheduled
Krakow (KRK)
Ryanair
FR5891
05:35
Scheduled
Barcelona (BCN)
Transavia
HV6787
05:35
Scheduled
Skopje (SKP)
Wizz Air
W67716
05:40
Scheduled
Bordeaux (BOD)
Transavia
HV6481
05:45
Scheduled
Milan (BGY)
Ryanair
FR3538
05:50
Scheduled
London (STN)
Ryanair
FR2538
06:20
Scheduled
Rome (FCO)
Ryanair
FR5815
06:35
Scheduled
Vilnius (VNO)
Ryanair
FR7654
07:00
Scheduled
Copenhagen (CPH)
Transavia
HV5963
07:10
Scheduled
Varna (VAR)
Wizz Air
W64514
07:15
Scheduled
Zagreb (ZAG)
Lauda Europe
FR5869
07:25
Scheduled
Madrid (MAD)
Ryanair
FR3067
07:50
Scheduled
Valencia (VLC)
Ryanair
FR1718
07:55
Scheduled
Faro (FAO)
Ryanair
FR5769
08:00
Scheduled
No flight departures were found at Eindhoven Airport.
Flight Departures at Eindhoven Airport
One of the most important things you need to do before flying out of Eindhoven Airport is to ensure that you have all the necessary documents. It includes your passport, boarding pass, and any other required documents.
Make sure you have them before entering the Airport facility.
It is also important to arrive at Eindhoven Airport early enough to go through security and avoid delays.
Before exiting your transport vehicle, collect your personal belongings before entering the airport gate.
The distance between Downtown Eindhoven and the Airport is about 8 kilometers.
Parking at Eindhoven Airport
Eindhoven Airport provides parking facilities for its passengers. It accepts cash and all major credit cards.
You can contact 0900 9505 if you have any immediate parking difficulties or if there is an emergency.
When heading to the Airport with your automobile, leave yourself plenty of extra time. At the facility, we accept payments in cash and credit cards.
See more information about short and long term parking at Eindhoven Airport.
Transfer Services at Eindhoven Airport
Rental cars, taxis, rideshares, shuttles, and shuttle buses are all options for getting to the Airport for departure flights.
Rental Car Services at Eindhoven Airport
Remove all your personal belongings when you're ready to return your rental car to the facility. Customers who rent a vehicle must always abide by the rental company's terms and conditions. See all rental car companies at Eindhoven Airport.
When returning the vehicle, give yourself plenty of time to get there. Call the rental company if you're unsure of where to go.
Contact the Lost and Found Office at 0900 9505 if you feel you left anything near the rental offices.
Ride Shares at Eindhoven Airport
Customers can reserve rideshare by downloading the company's app and coordinating with their driver on their smartphone.
Users of ridesharing apps should be able to confirm drivers' identities by looking at their faces, license plates, and even the colors of their clothing since this will improve security.
Taxis at Eindhoven Airport
The one-way price from Downtown should be less than 30 Euros, depending on the location.
Discuss pricing with your chauffeur if you're coming from the city. Tipping the driver (15-20 percent of the fare) is usual for excellent service. More information about taxis at Eindhoven Airport.
Trains at Eindhoven Airport
Trains are not available at the Airport. Please look for other means of transportation going to the Airport such as taxis, buses, shuttles, or car rentals. Additional information about train services near Eindhoven Airport.
Buses at Eindhoven Airport
Public buses drop passengers at the Ground Transportation Center in front of the airport terminal. Further information about buses to and from Eindhoven Airport.
Hotel Shuttle Services at Eindhoven Airport
Local hotels may provide an Airport shuttle service. Please confirm if this is available at their accommodation with their respective hotel.
Other Services at Eindhoven Airport
Wi-Fi at Eindhoven Airport
There is free Wi-Fi service at Eindhoven Airport.
ATMs at Eindhoven Airport
Many ATMs may be found in the Departures area. The machine accepts MasterCard, Visa, Discover, and American Express. You may have to pay a fee.
Withdrawing money from an overseas account may be limited depending on the bank. Inquire about fees and withdrawal limits.
When traveling abroad, notify your bank to ensure safe and convenient access to your money.
Currency Exchange at Eindhoven Airport
Currency exchange is available at Eindhoven Airport. Please approach the Information Desk if you need direction.
Nursing Stations at Eindhoven Airport
No dedicated areas for nursing mothers or families with children are available at this hospital. However, the Airport Information Desk is available to help breastfeeding women who require little privacy.
Restrooms at Eindhoven Airport
Restrooms and regular restrooms are throughout the terminal.
Food and Beverages at Eindhoven Airport
The airport terminals are filled with places to eat and drink. In most cases, food concessions are open at various times each day.
Shopping at Eindhoven Airport
Passengers can do some last-minute shopping before departure from this facility.
Smoking at Eindhoven Airport
Smoking is permitted in certain areas outside of the terminals but not within. Please observe the no-smoking policies at all times while on the premises. The terminal building at this Airport does not have smoking areas.
Lost and Found Section at Eindhoven Airport
Please call 0900 9505 if you have misplaced an item in any other section of the Airport. For lost items, please include your full name, phone number, email address, and a brief description of the item.
Ticketing Services at Eindhoven Airport
Typically, airlines open their ticket desks two hours before departure time, even for flights that depart in the early morning.
Contact the airline directly to inquire about pricing, purchase tickets, and view travel schedules. Book a flight in advance, and you'll get the benefits.
Passengers or their representatives can use your airline's website to obtain all information and purchase tickets.
Airport Information Desk at Eindhoven Airport
The Airport Information Desk can help you obtain valuable guidelines on flights, facilities, and travel options in and around the Airport. Visit them for prompt assistance or call them at +0900 9505.
Pet Relief at Eindhoven Airport
There is a designated place in front of the terminal for pets to relieve themselves. Check with the airline about any restrictions or requirements before taking your pet on an out-of-state flight.
Pets must be kept in kennels that can survive being broken and prevent them from escaping when allowed.
It is the responsibility of pet owners to adhere to local ordinances that restrict the movement of animals in enclosed public areas.
Your airline can provide all the information you need regarding what documents your pet will require to travel with you.
Disabled Passengers at Eindhoven Airport
Please call 0900 9505 if you have queries concerning airport security policies or procedures for travelers with impairments or medical needs.
As a final option, they may alert the airline or other service providers if carts, wheelchairs, or medical transportation are needed.
When feasible, contact the airline directly to get help booking flights. To avoid any last-minute jitters, make these plans as soon as possible.
Finally, kindly arrive at the Airport an hour earlier than the recommended time. It will provide time for adjustments and avoid delays at the security checkpoints, which would benefit everyone.
Was your flight delayed or cancelled?
You may be eligible to receive up to 600 EUR compensation per person in your party..
Claim Now!
Beat the Queues
Don't stand sweating for 45 mins waiting for Security. Get a fast track and get through in 5 mins or less.
Book now
Lounge like a VIP
Avoid the crowds. Get discounted access to the VIP airport lounge. Its not as expensive as you may think.
Book now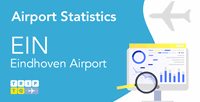 Eindhoven Airport Passenger Numbers Inch Closer to Pre-Pandemic Levels, Recording 2.01% Growth in Q3 2023