Bus Transfers To and From Eindhoven Airport



Buses from Eindhoven Airport with Bus Routes and Times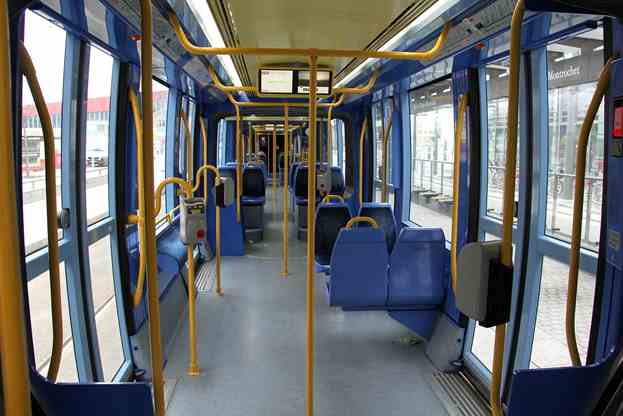 Because of its proximity to the A2 highway, which directly connects the northwestern, central, and southern regions of the Netherlands, including the cities of Amsterdam, Utrecht, and Maastricht, Eindhoven Airport enjoys convenient access to these regions.
Additionally, two of Eindhoven's electric bus routes provide transportation to and from the airport.
Bus Line 400 and Bus Rapid Transit (BRT) Line 401
Line 400 is a shuttle bus service that runs between Eindhoven Airport and the central train station in the city of Eindhoven.
The airport, the city center of Eindhoven, and Eindhoven's central railway station are all accessible by the Route 401 bus rapid transit line, which runs across the city.
Tickets
You can purchase a single ticket if you do not possess an OV-chip card. The price of a single ticket is €4.24.
One passenger may only use this ticket for a single trip that does not involve switching buses.
You can purchase an off-peak day ticket from Dalurendagkaart for the price of €6.63 on weekdays after 9:00 a.m., on weekends, and on public holidays, as well as on weekends.
You are able to go by bus from Hermes and Arriva Brabant for the entirety of the day.
Free travel is provided for children under the age of 4 on all of the Netherlands' public transportation systems.
Free rides are offered to children aged 4 to 11 years old on weekdays after 9:00 p.m., on weekends, and on public holidays, provided that they are accompanied by an adult who is purchasing a ticket.
Using an OV Chip Card, a Single Ticket, or an Off-Peak Day Ticket as a Form of Payment
Schedule
There is a connection between the airport and both the city center and the Central Railway Station via public transportation. On weekdays, departures will occur every 10 minutes, while on weekends, they will occur every 15–30 minutes.
Both the 400 and 401 bus routes provide direct service to the Eindhoven Central Station on an about minute basis.
Depending on which bus route you take, the total travel time ranges anywhere from 24 to 35 minutes.
Bus 400: From 06:42 a.m. to 07:47 p.m.
Bus 401 travels from 00:31 in the morning until 11:56 at night.
Get off at the West Railway Station on Bus 145.
It travels between Best Railway Station and EIN Airport using this route. The frequency is once every hour during the weekdays, once every hour during the evenings, and once every hour on Sundays.
For complete details, please visit http://www.oveindhoven.nl/airport eindhoven bus english.htm.
Bus of the Air Express
Bus service is provided by this firm between Eindhoven Airport, Den Bosch, Utrecht, and Amsterdam.
Schedule (To Amsterdam):
From 09:30 a.m. to 06:00 p.m.
Thursday hours will be from 9:30 a.m. through 9:30 p.m.
From 09:30 a.m. to 07:30 p.m.
Beginning at 9:30 a.m. on Saturday and ending at 6:00 p.m.
From 09:30 a.m. to 04:00 p.m.
The journey by bus from EIN Airport to Amsterdam takes around an hour and a half.
Fares begin at 22.50 euros per person and may be increased or decreased at any time without previous notification.